The 4x100-meter relay is high-speed precision.
It requires timing and teamwork, the clock posing a more difficult threat than any opponent in the neighboring lanes. And no school in Section VI has been better than Lockport over the last 25 years.
After winning the event at the Niagara Frontier League track and field championships with a time of 44.04 seconds Friday at Lewiston-Porter High School — good enough for third in Section VI — the Lions set their eyes on qualifying for states for the sixth time in 11 years and the ninth since 1998.
Zion Cheatham, Sam Marquez and Shey Williams return from last year's sectional championship squad, while sophomore Tray Thompson has replaced Matthew Schaffert, who was an individual state qualifier before graduating last year.
The group is already 0.02 seconds off last year's time at states and begins their quest for more postseason hardware with the Section VI Class AA championships 4 p.m. Friday at West Seneca West High School.
"It means something (if we could) do it again," Cheatham. "We're not no fluke."
On a larger scale, this Lions team is currently one of the top in the section. Their time is the third fastest time among all Division I schools, behind only Sweet Home (43.72) and Starpoint (43.88) and ranks 23rd in the state's Division I rankings.
Even with three veterans in the fold, Willett said the order still had to be tweaked, which took some time to knock down.The first leg, Cheatham has taken Schaffert's role as the team's top sprinter, ranking sixth in Section VI in the 100 (11.19) and 400 (51.74).
Williams, who served as the group's anchor last year, now runs second. Marquez runs third while Thompson finishes as the anchor. Willett said the time learned by each part of the group sped up because of the group's authentic friendship and strong desire to succeed in the relay.
"I think that's a big piece of it, feeling comfortable with each other when they're making those handoffs," Willett said. "And they've been good too if things don't quite go right. They're not getting on each other. I think they want to find that chemistry, that synergy a little bit and get back to what they need to do. It's not, you know, you don't see them pointing fingers at each other, which is good."
It also helps that there is no weak link on the team. Thompson has the 13th-best 100 time (11.41) in Section VI, while Williams ran 11.78 at the NFL meet and Marquez joins Cheatham and Thompson in the section's top-25 in the 200 (23.32).
As the youngest member of the 4x100, Thompson has leaned on the veterans and has learned plenty since they first came together in mid March. He even admitted he uses built up anger when around competition to succeed.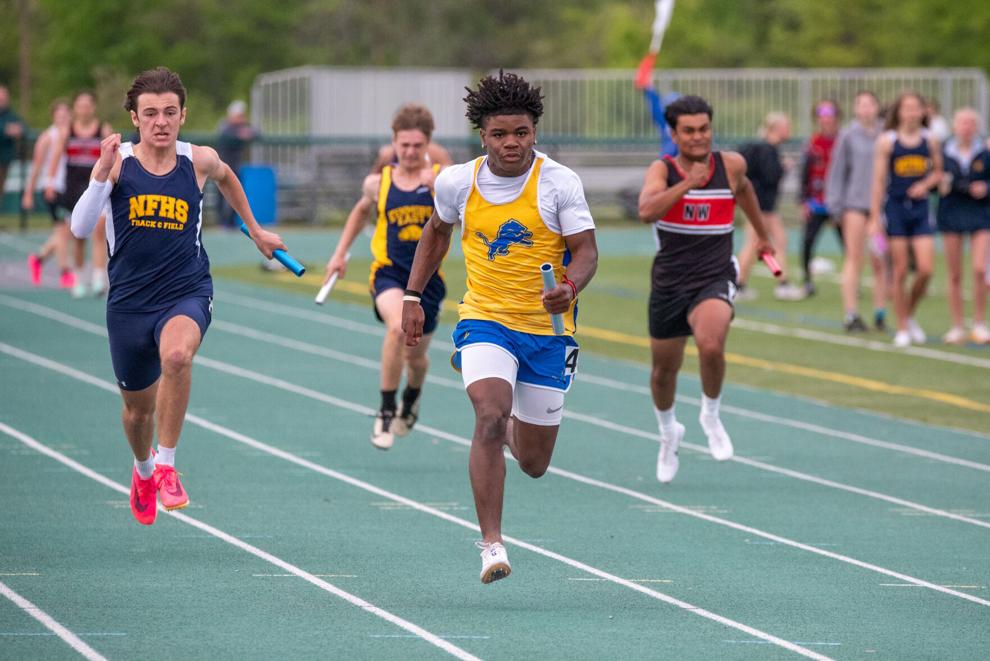 "(I've learned) to not let mistakes bring you down," Thompson said. "Just don't get in your head too much. Then, don't overthink stuff."
For Cheatham and Marquez, this is their last attempt to compete in the event, at least at the high school level. Cheatham will compete on the track team at SUNY Cortland and major in physical education while Marquez will continue running at Utica University while pursuing a criminal justice degree.
Being part of the Lions' track program — and the 4x100 — has been life-changing the last few seasons.
"(I'm) blessed," said Cheatham, who praised his former teammate Schaffert for laying the foundation for the 4x100's work ethic today. "Blessed to do that. God blessed us to be in this position."