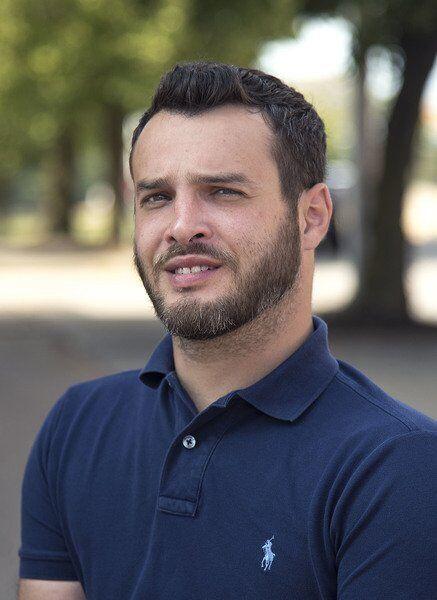 It's cruel that years of hard work can end with the snap of a finger.
Over the next few weeks, that's going to happen to thousands of high school athletes. The payoff is much shorter than the journey and the pain of finality is greater than the strain it takes to reach the final moment.
Too often is the journey blinded by the pain of finality, because the journey, if taken correctly, is more meaningful and rewarding than the payoff, whether it ends in the jubilation of a championship or the heartbreak of defeat.
Twice this spring I've watched two larger-than-life 7-footers grapple with the emotions of a season's end. Both Giannis Antetokounmpo and Joel Embiid wrestled with the idea of a season ending shy of expectations in the NBA playoffs outweighing an entire year of individual and team success and milestones.
Money and attention often convinces people that an NBA MVP's season is a failure if it doesn't lead to a championship. Of all the aspects of pro sports that trickle down to high schools, I hope that idea gets permanently stuck before landing.
Regardless of whether it's NBA millionaires or high school players competing for joy, the journey is most important. What happens along the way sets expectations and is the reason why the end of a season can be so painful.
"There's no failure in sports," Antetokounmpo said on April 27 after losing a first-round series to the Heat. "There's good days, bad days. Some days you're able to be successful, some days you're not. Some days it's your turn, some days it's not your turn. And that's what sports is about. You don't always win. Sometimes other people win."
It's hard to argue with most of what Giannis said, but he's wrong to say there's no failure in sports. People fail all the time in everything. It's part of being human and it's vital to become a successful person.
Without failure, it's impossible to see what needs to be corrected for improvement. Failure is a good thing in the grand scheme. Failure is bad when it shields athletes from what's already been accomplished, though.
At the start of each season, Niagara Falls boys basketball coach Carlos Bradberry sets the goal of winning a state championship. When this year's season ended three wins short, he didn't berate his players or tell them they failed because the goal was left incomplete.
Lewiston-Porter's girls basketball season ended in the state quarterfinals in the same building nearly one year earlier to the date. Both coach Dick Lindamer and standout Sophie Auer fought through disappointment to say they would be back.
The Lancers fell two wins from returning this year, rendering their prophecy unfulfilled. Saying the season was a failure would discount a summer's worth of work and a season's worth of memories.
"It's not the way we wanted it to end, but it was a great run," Auer said following a season-ending loss to Depew in the Class B-1 sectional final on March 5. "It was so much fun playing with all these girls and just getting the chance to practice with them every day."
That's the key for all of the high school athletes ready to enter the postseason. At some point they will misplace their sectional championship patches or no longer have use for a medal. The memories of what happened during a championship game will fade faster than imaginable.
Memories that endure come from bus rides, locker rooms and practices. Life tends to intervene in friendships sometimes, but when teammates reunite down the road, it's the interpersonal memories that can make people feel like no time has passed.
The act of losing a high school playoff game is inconsequential to lifetime happiness, but it's going to help endure future setbacks.
So when someone like Embiid says, "If I don't finish first, it is a failure. So the rest doesn't really matter," that's not right. The rest is what ultimately matters most.